WELCOME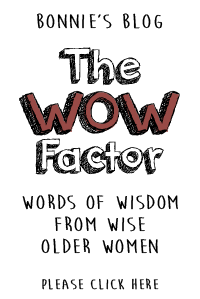 Good News! -- My WOW Factor blog recently won second place in the personal blog category in the New Mexico Press Women Excellence in Communications Contest 2015. So please click on the box to the right to see what WOW is all about. And be sure to subscribe so you'll receive a new, inspiring WOW post in your inbox a few times a month...
As for my website as a whole:
If welcoming someone to your website is like welcoming someone into your home, then I'll say,
Come in... please sit down...make yourself comfortable... Would you like a cup of tea? ... a mug of coffee?
As a guest in my home, you and I might talk about our favorite things, such as books and travel. You might detect the fragrance of homemade bread baking in my kitchen. In no time you'd know me well enough from my milieu to know whether you'd like to come back again. And, of course, I'd hope you would.
This website, then, is meant to be a reflection of who I am, as much as my home is. It encompasses where I've been, what I've done and still do, and what I might offer you.
I'm especially happy to share with you the news of my most recent project, my "WOW Factor" blog. Please click on the box above to learn all about it. And I hope you'll subscribe, so that you'll receive posts as they're published.
AFRICAN QUILT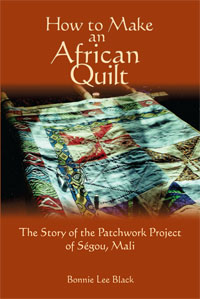 My newest book,
How to Make an African Quilt
(Nighthawk Press, 2013), was a finalist in the 2013 New Mexico-Arizona Book Awards. It was also featured in a recent post on the Travelers Library blog as a way to introduce people to far-off Mali, West Africa, because Mali has been chosen by the fundraising organization Passports with Purpose this year. See the full story here:
http://atravelerslibrary.com/2013/11/27/education-literacy-empowerment-mali/
How to Make an African Quilt
is about my life-changing experience living and working in Mali from 1998 to 2001. Book reviewer Jessie Voigts of Wandering Educators calls it "one of the best books I've read all year." Be sure to check out her review and interview on the Wandering Eductors website:
http://www.wanderingeducators.com/best/stories/how-make-african-quilt.html
.
And please see quilt-blogger Isabelle Deleze's wonderful post about
How to Make an African Quilt
here:
http://isathreadsoflife.wordpress.com/2013/06/22/stitching-some-patches-of-her-life/
. Isabelle lives in Switzerland, and she and I have been pen-pals ever since I lived in Mali.

Also, check out the interview and video clips in the summer 2014 issue of Drafthorse literary journal here: http://www.lmunet.edu/drafthorse/interview/black.shtml.

I hope you can take the time to watch the videos and learn more news on my Postscript page, read additional reviews on my Press page, and read about my other publications on the Other Published Works page.

Welcome to my website.