WELCOME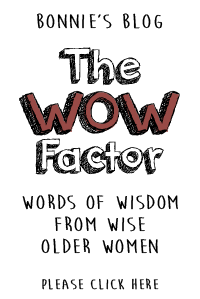 My essay "Cooking Under Pressure" was published in October 2017, in the wonderful online journal Eat, Darling, Eat.
You can find it here: www.eatdarlingeat.net.


AND, PLEASE NOTE: My first book, Somewhere Child (see "Other Published Works" page of this website), published by Viking Press, NY, in 1981, has just been released in eBook form and is available from Amazon.com. This edition includes the Afterword from the Bantam Books paperback, explaining how my missing daughter was subsequently found. Because the problems of child snatching and parental alienation have not, sadly, gone away, I'm hoping that this digital version of the book will reach a new readership and help even more people. Here, for your convenience, is the link:
https://www.amazon.com/dp/B01N5GC4TA/ref=sr_1_2?s=books&ie=UTF8&qid=1482001899&sr=1-2&keywords=Somewhere+Child+eBook
For more current matters, please click on the box above to see what my award-winning blog, The WOW Factor, is all about. And be sure to subscribe so you'll receive a new, inspiring WOW post in your inbox a few times a month.
As for my website as a whole, it is meant to encompass where I've been, what I've done and still do, and what else I might offer you. Welcome.
AFRICAN QUILT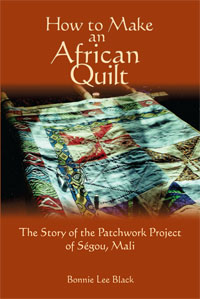 My third published memoir,
How to Make an African Quilt
(Nighthawk Press, 2013), was a finalist in the 2013 New Mexico-Arizona Book Awards. It was also featured in a Travelers Library blog post as a way to introduce people to far-off Mali, West Africa, because Mali had been chosen by the fundraising organization Passports with Purpose. See the full story here:
http://atravelerslibrary.com/2013/11/27/education-literacy-empowerment-mali/
How to Make an African Quilt
is about my life-changing experience living and working in Mali from 1998 to 2001. Book reviewer Jessie Voigts of Wandering Educators calls it "one of the best books I've read all year." Be sure to check out her review and interview on the Wandering Eductors website:
http://www.wanderingeducators.com/best/stories/how-make-african-quilt.html
.
And please see quilt-blogger Isabelle Deleze's wonderful post about
How to Make an African Quilt
here:
http://isathreadsoflife.wordpress.com/2013/06/22/stitching-some-patches-of-her-life/
. Isabelle lives in Switzerland, and she and I have been pen-pals ever since I lived in Mali.

Also, check out the interview and video clips in the summer 2014 issue of Drafthorse literary journal here: http://www.lmunet.edu/drafthorse/interview/black.shtml.

I hope you can take the time to watch the videos and learn more news on my Postscript page, read additional reviews on my Press page, and read about my other publications on the Other Published Works page.